---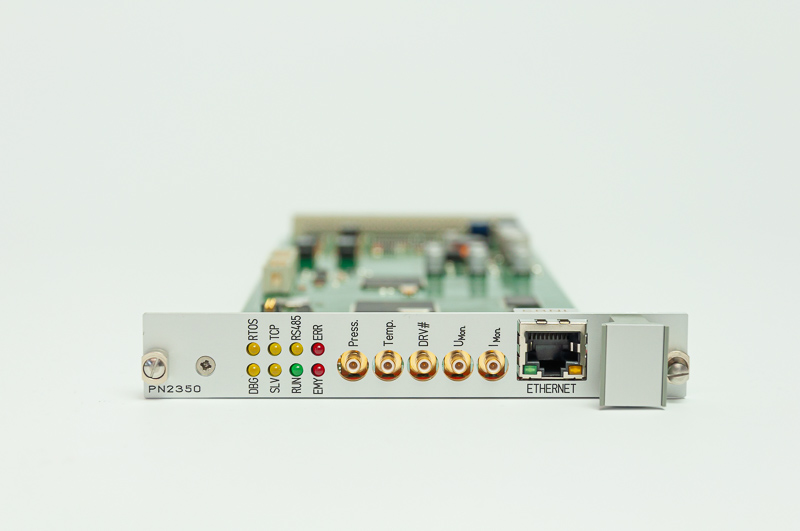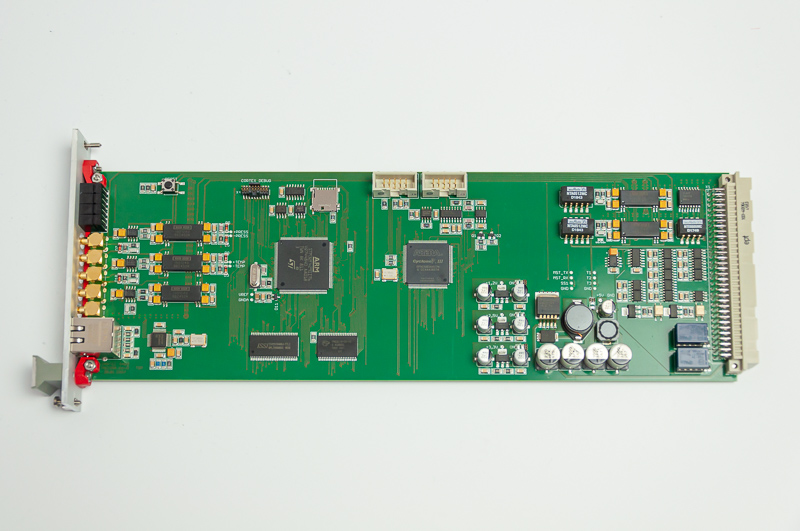 Key data:
Controller for control and parameterization of up to 24 HDEV6 driver stages PN2351
Ethernet interface for controlling the entire system by means of VSGControl2 software
Isolated RS485 interface for controlling the load power supplies
Communication with PN2351 power amplifiers via LVDS high-speed serial interface
3 integrated pulse train generators for controlling up to 3 valve control units (VSGs) a 8 output stages (GN075-00-012)
Technical data:
Pulse train T1...T3: 100us to 999900us, step size 100us, accuracy 1us
Supply voltage 11.5 - 12.5V / max. 0.5A / max. 6W
Dimension: 3U x 04TE x 300mm
Further information can be found in the manual of the module
(Download only possible after user registration).