---
Our range of hardware development services
Contract development of individual hardware solutions.
Analog and digital circuit design.
Schematic design and PCB unbundling or layout creation with EAGLE.
Intel (Altera) CPLD and FPGA design in VHDL with QUARTUS software.
8/32-bit microcontrollers: 8051, ARM Cortex M3 / M4, AVR, etc.
Ethernet, Bluetooth und USB Integration.
RS232/RS485 - Solutions.
EVM-compliant circuit and device design.
Eagle circuit diagram module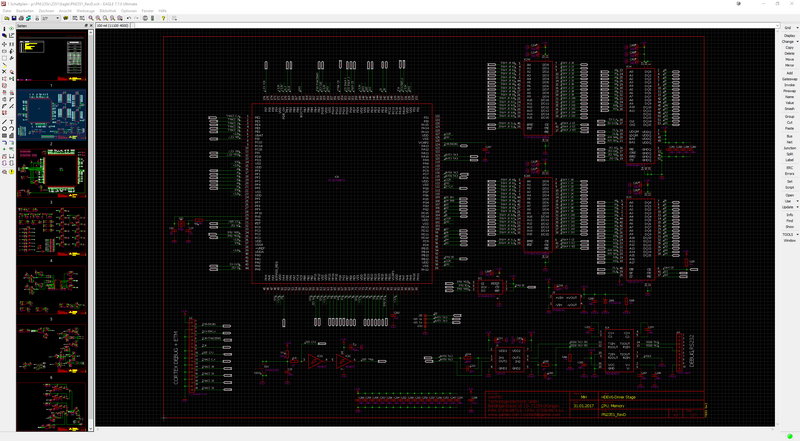 Eagle Layout-Module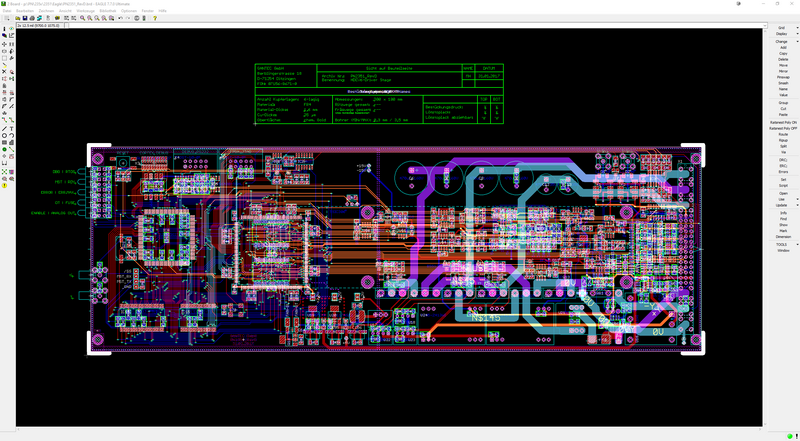 Intel (Altera) Quartus-Software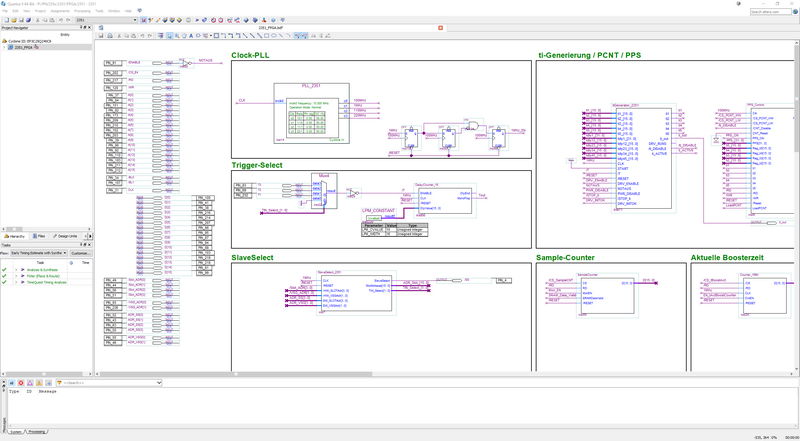 Quartus VHDL